Chambres d'hôtes en Cévennes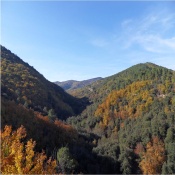 Discover the hamlet of Transgardon, nestled in the mountains of the South of France in the Cevennes National Park between Languedoc-Roussillon and Auvergne.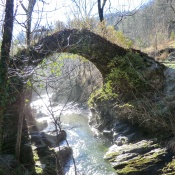 Transgardon, sheltered in a pleasant cirque, hosts two streamlets (Gardons) which flow together and fertilize the soil of Transgardon.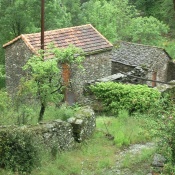 Several families used to dwell in the ancient stone houses of the hamlet, where they lived off the land. However, the extinction of an entire generation of the peasantry meant that Nature once again seized possession of the country side.
Some of these old houses, called Mas Cevenol, survived the rape of time and then one day were rediscovered by the two of us. As true friends of Nature, we were completely mesmerized by the startlingly beautiful site and knew we had found our very own Paradise.

However, before we could share this treasure with you, we needed several months to bring it up to standard.
As of 15th August 2011 Transgardon has been eagerly awaiting your visit .

§

Chambres d hotes Cévennes - accueil
Transgardon Chambre d'hôtes en Cévennes - 48240 Saint-Privat de Vallongue - tel 04 34 25 90 23 - e-mail : transgardon@transgardon.fr